Make Your Backup Indestructible

If you've come to this page wondering how how you can make your backup impervious to any threat, you have come to the right place. Below, we have detailed the ways Billfodl is the only way to store your keys
However, if you just want to go straight to the Billfodl product page, you can do so by hitting the button below.
Our marine-grade 316 Stainless Steel is classed to withstand temperatures up to 1,400C (2,552F) and resist corrosion even if you were to bathe the unit in lye. This means there is almost no house fire or flood that could destroy your backup, unless you house were to be set aflame by ignited jet fuel. Just check out the video below!
---
Not only is the Billfodl built to withstand blazing hot temperatures and the murky depths of the ocean; it can also withstand any EMP attack, even the one from Ocean's 11...so you know its good.
---
3. 125% Money Back Guarantee
If for any reason you do not like the Billfodl, we will pay you 25% more than what you paid. That is how sure we are you will LOVE it. In fact, we have never had a single return so we feel safe making this promise.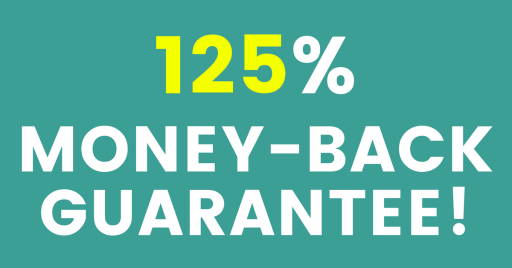 ---
There's nothing worse than thinking you are paying one price then getting to checkout and finding $15 to $20 added to the total. That's why we try not to charge it.
We offer free shipping on all US orders as well as international orders of 2 Billfodls or more (and only $12 on 1).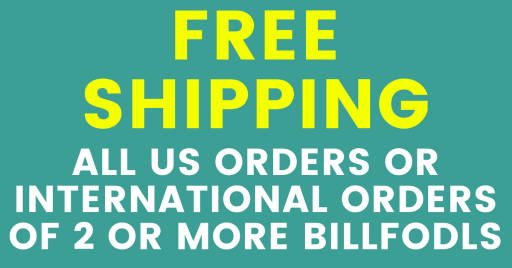 ---
5. Laser Cut. Laser Engraved.
Our tiles our laser-engraved instead of stamped, which means they don't warp and thus are much easier to install (and easier to read).
Our main unit is laser cut, which means the pieces are more precisely cut, allowing the unit to maintain its structural integrity during intense heating conditions.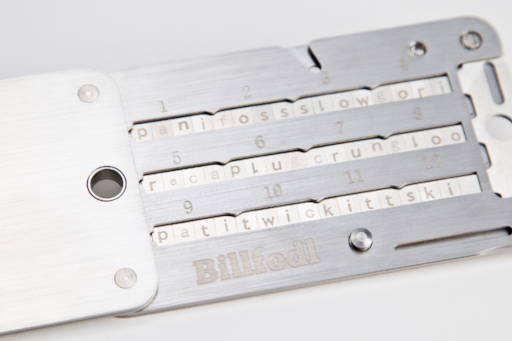 ---
6. An Ecosystem of products
We are building an ecosystem of product add-ons that give extra security layers to the Billfodl, such as the Fodl Hodler. However, with many other products to come, this is just one example of our commitment to updating our products to make them safer for you.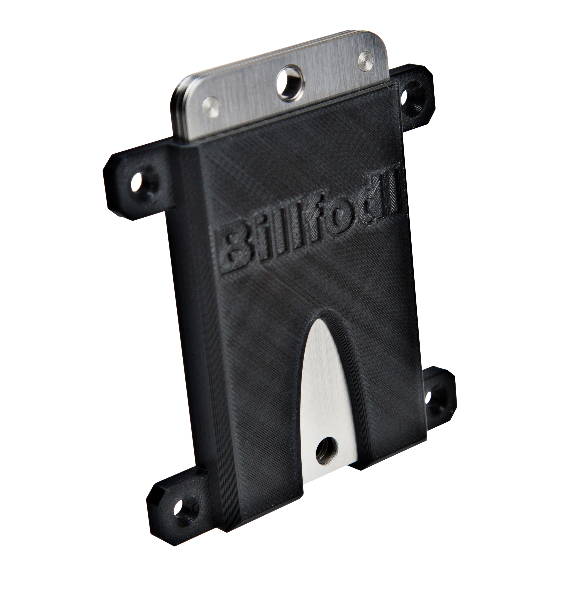 ---
We have adjusted the design of the tile tray to eliminate mixed up tiles due to shipping. This means you wont spend an hour and a half reorganizing your tiles once they arrive.
Our competitors are notorious for this (see below). We at Billfodl have solved this inconvenience - as well as others involved with the packaging and organization of the tiles - so you can get going more quickly.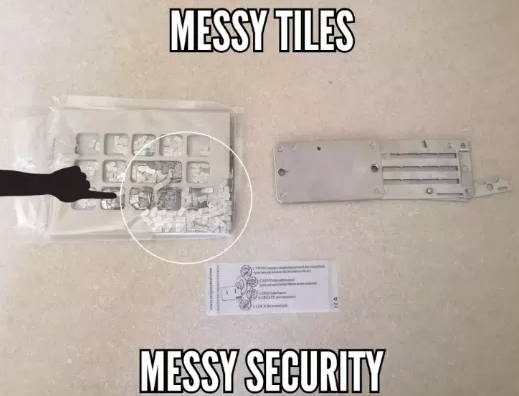 ---
As you can see, the Billfodl offers tons of ways to HODL safely, so if you want to get your own, click the banner blow!