Christmas 2018: Top 15 Gifts For Hodlers
Now that we have Halloween in the rear view mirror, it's time to look ahead. Yes, I'm talking about Christmas. It means different things to different people, but most people can probably agree that it's a pretty cheerful holiday. Therefore, Billfodl.com would like to help the Bitcoin community out with some Bitcoiner Gift Ideas. I've taken the liberty of compiling a top 15 list of Christmas gifts for Bitcoiners, ranked in no particular order.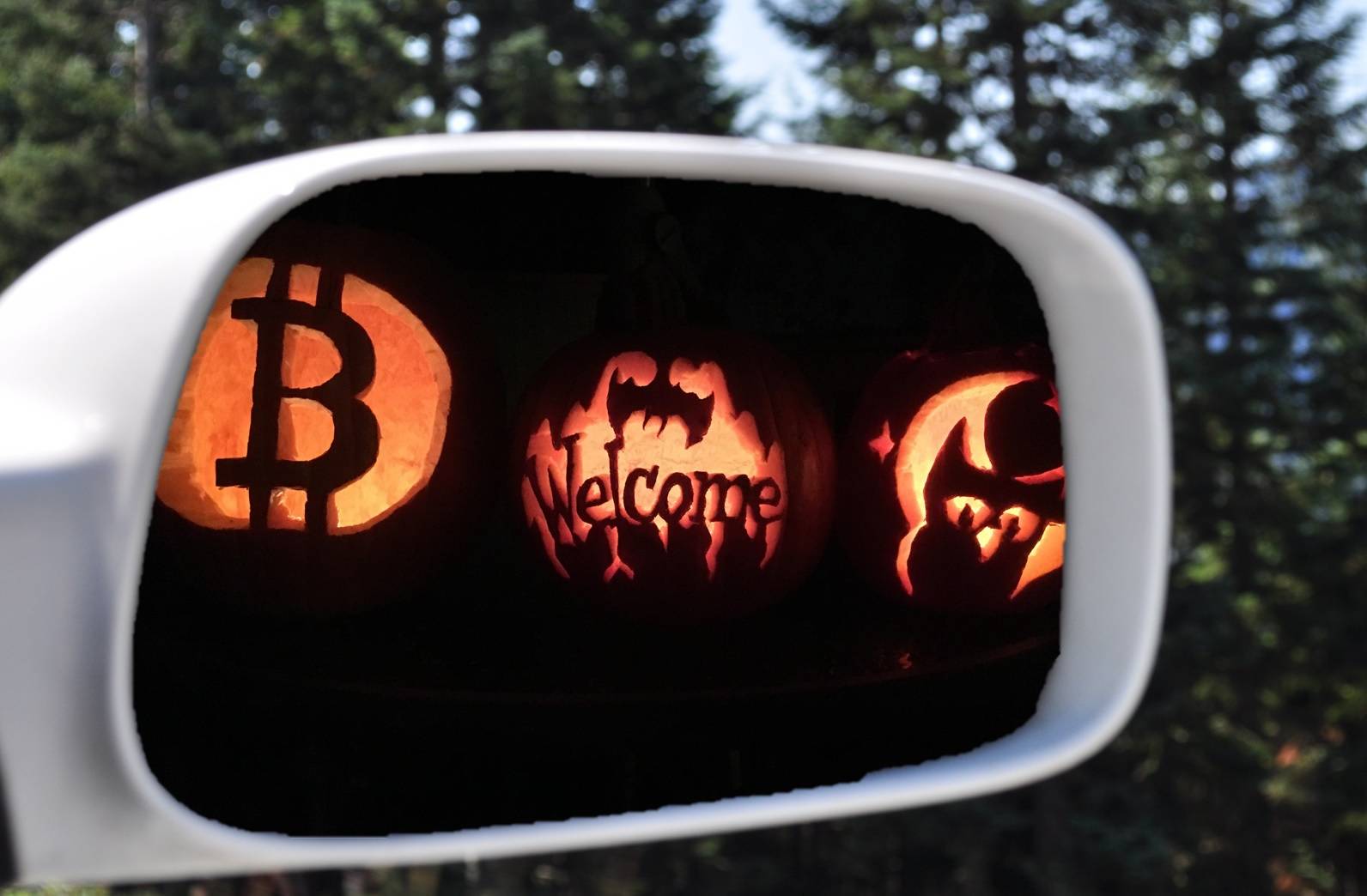 ---
If you are reading this, you already know.
Bitcoin is for everyone! But let's be honest. The people who will appreciate it more will be the people who have little to none of it. Bitcoin is a great gift for NEW Bitcoiners or potential Bitcoiners. Help them set up a bitcoin wallet and send it to them in person. No tricks!
Check out our friend Jordan's website over at buybitcoinworldwide.com to find out the best place in your country to buy it.
 
Just a couple of our recommendations:
 
However, if you are US based, ABRA is a convient way to buy bitcoin with a credit card.  

The CashApp is also an excellent way to buy Bitcoin and are big Bitcoin community supporters. Check it out.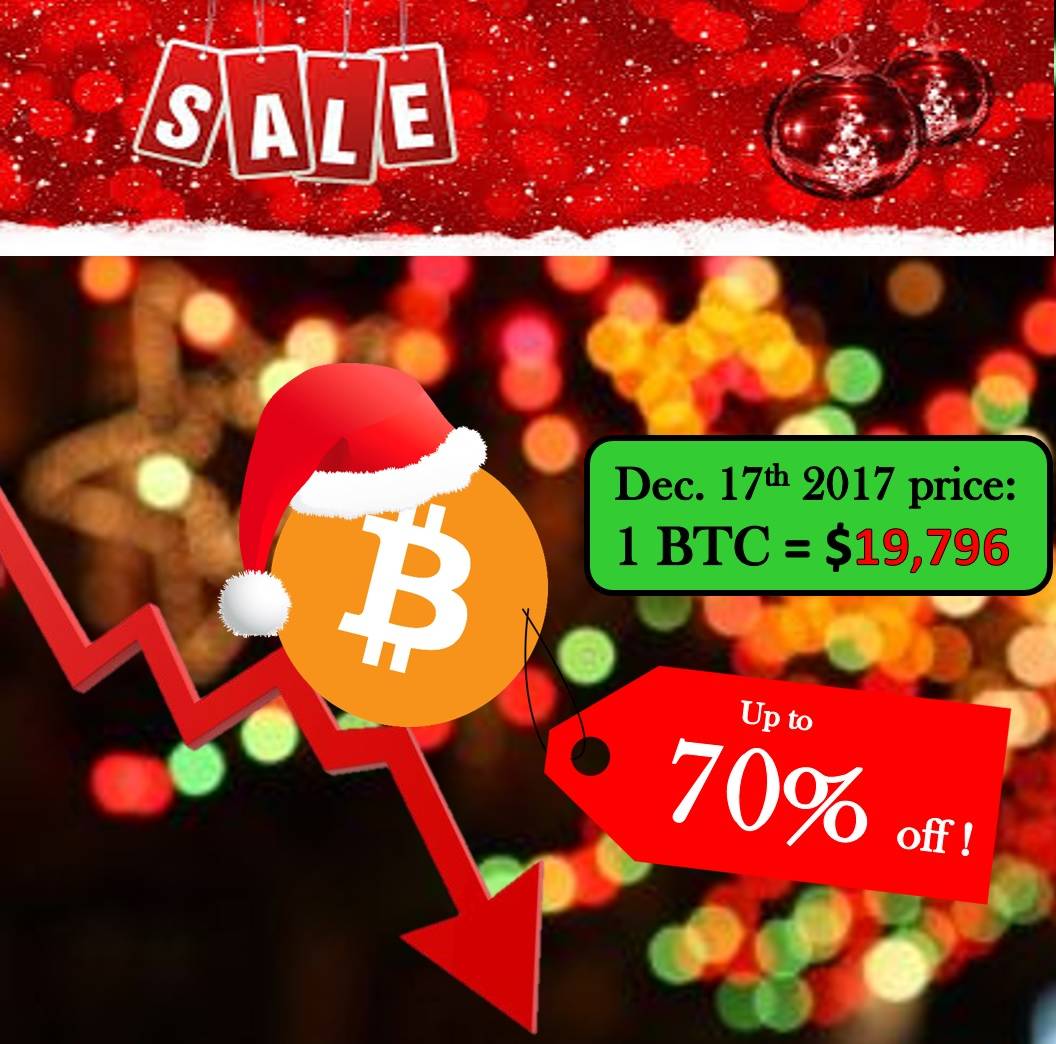 ---
This is an offline cold storage wallet which keeps your Bitcoin private keys safe. This wallet is fireproof, waterproof, shockproof, and built to withstand the elements.
For another explanation or to see the Billfodl wallet put to the ultimate test, check out the video off to the right.
Anyone who owns Bitcoin can make good use of this. Even if they already have a hardware wallet, this can be used to secure a backup of their private keys.
---
The CASA node is a fool proof plug-n-play Bitcoin full node and lightning node, combined. Simply plug it in, sync up the blockchain and you should be ready to make lightning payments in no time!
The CASA node is for anyone who likes Bitcoin and might be interested in transacting with it over the lightning network.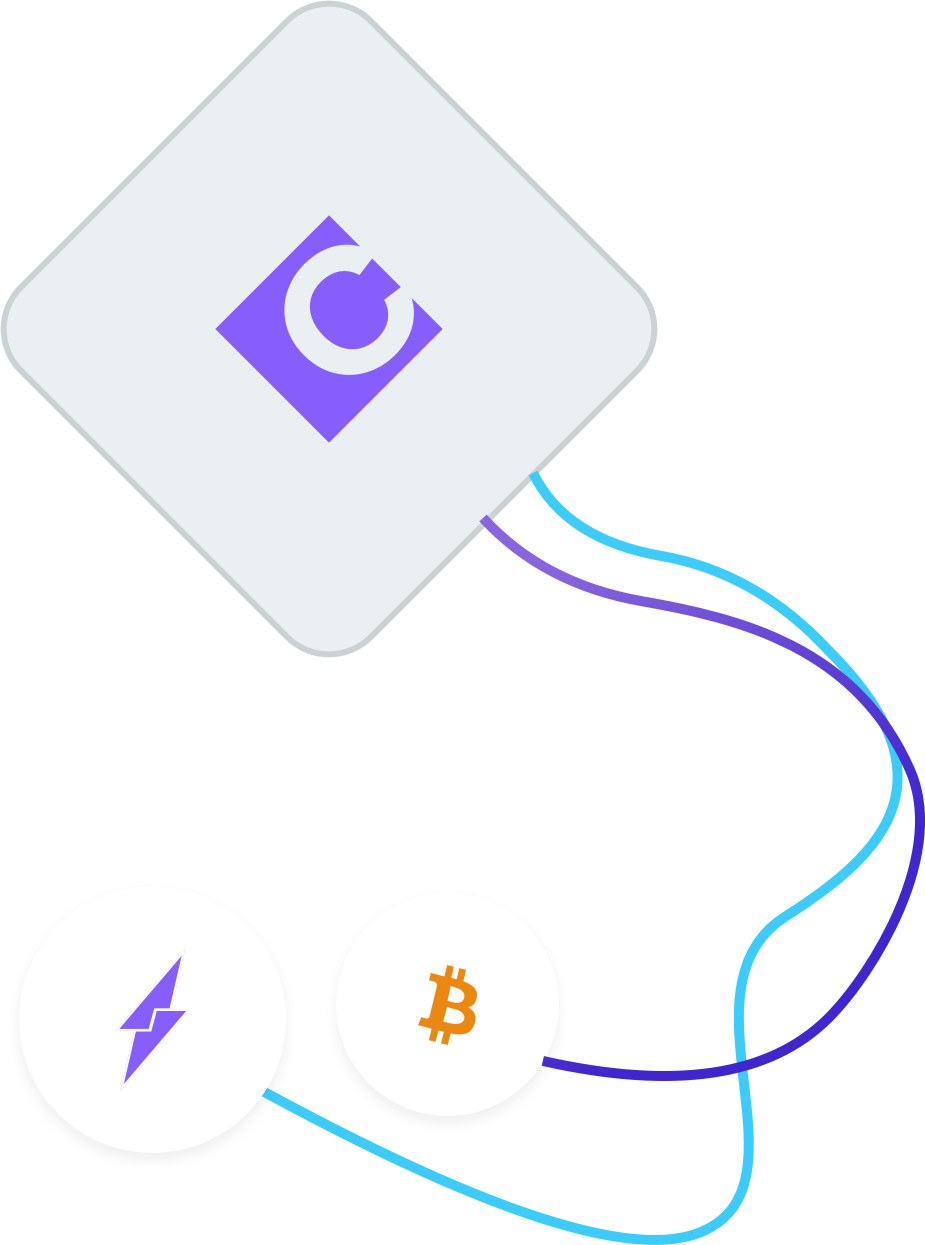 ---
4. Magnets
Stickers
Coasters
from quinsolo
quinsolo makes lazer cut bitcoin magnets and coasters. They also sell stickers.
Bitcoiners will love this stuff, and it's affordable. quinsolo accepts bitcoin lightning payments and they currently sell coasters for an open source bitcoin payment processor called BTCpayServer and are giving the profits to fund development.
Head on over to the quinsolo store and choose from a wide selection of items.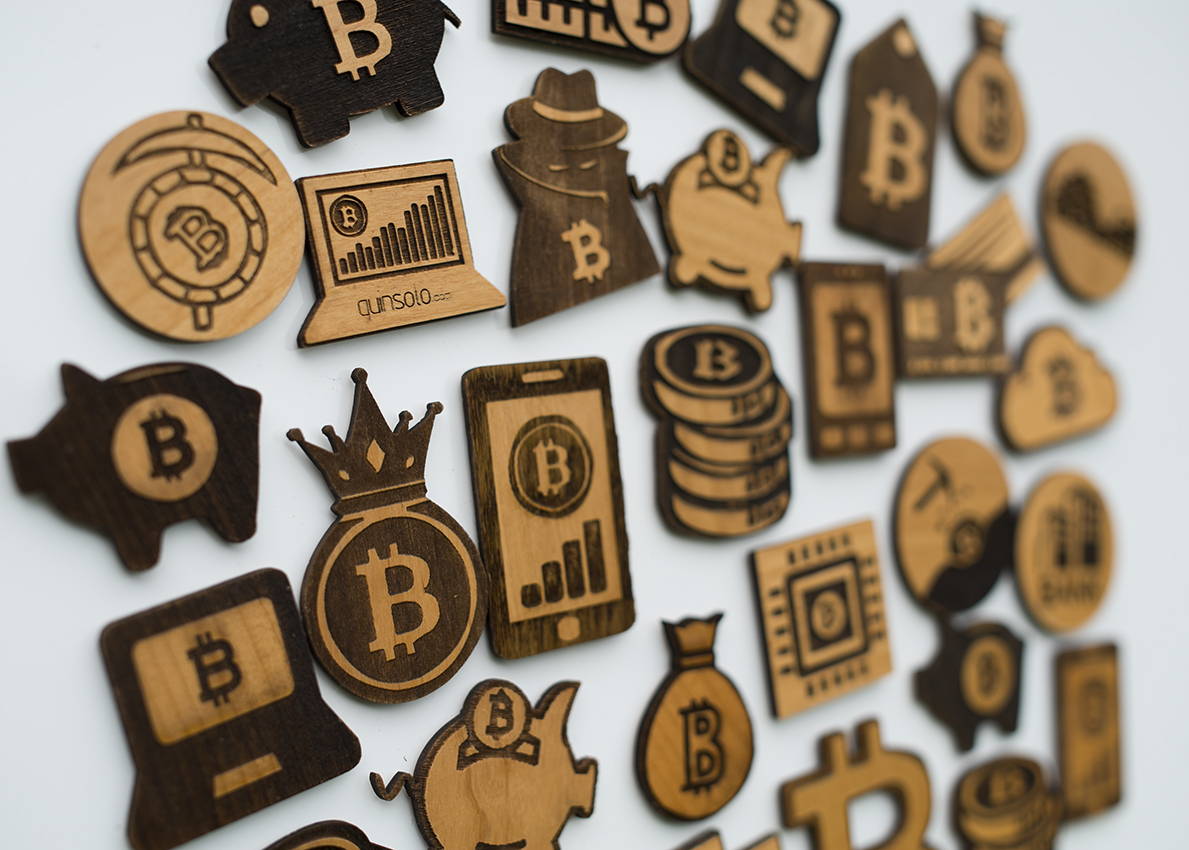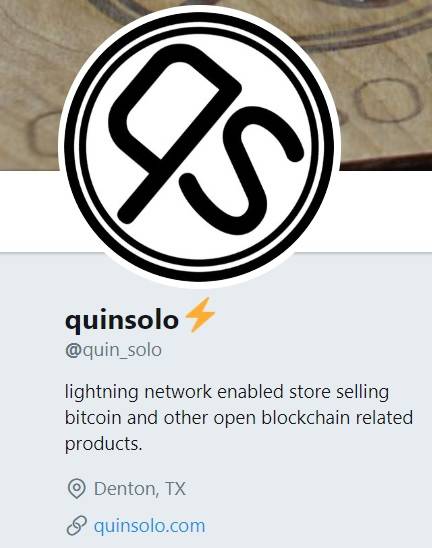 ---
Pair to your phone and create your own signal. goTenna Mesh lets you send texts and GPS locations, but more importantly, the txTenna app from Samourai Wallet allows you to make Bitcoin transactions with absolutely no internet connection required. Revolutionary mesh networking privately and automatically relays messages through other devices to extend beyond point-to-point range; the bigger your network, the stronger your communications. As more and more people join the mesh network, the more anonymous and decentralized it becomes, allowing Bitcoin transactions without relying on an ISP at all.
This item is really for hardcore Bitcoiners who have been around, but these devices are useful for hikers as well.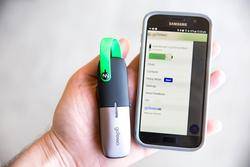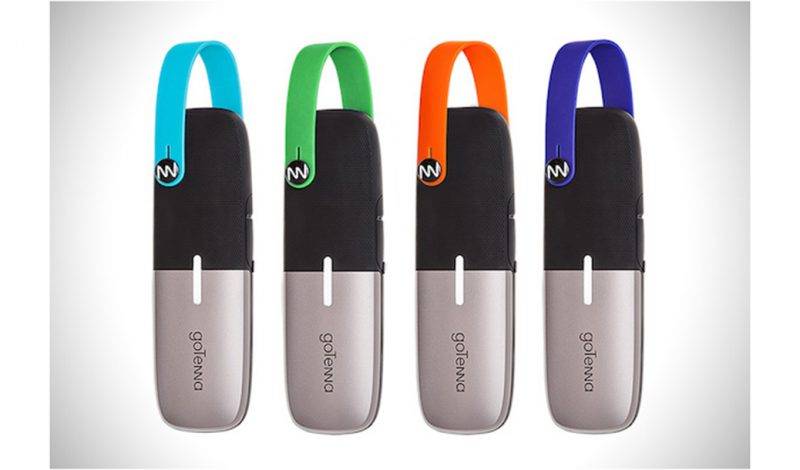 ---
6. Bitcoin Whitepaper Poster
This is a poster of the famous Bitcoin Whitepaper, first created and shared by Satoshi Nakamoto on October 31st, 2008. This is the idea that would become Bitcoin.
Bitcoiners who have been around for a while or anyone who appreciates the technology of Bitcoin would love this.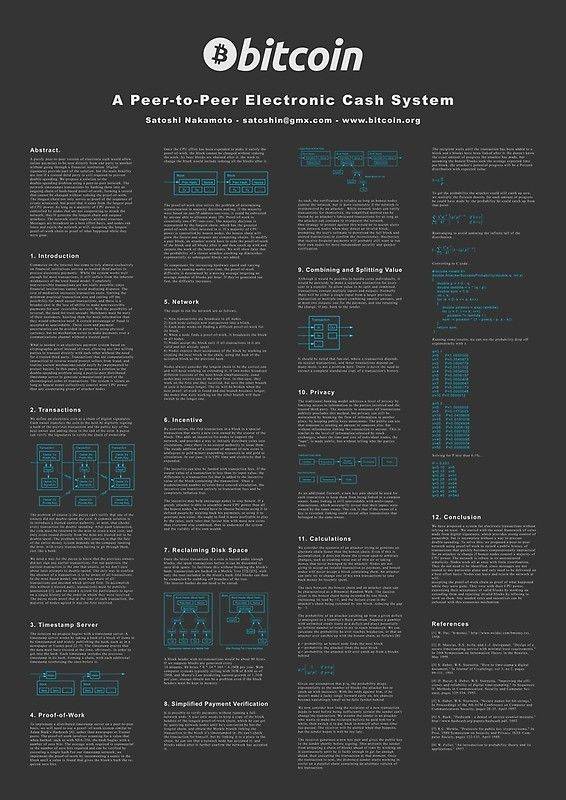 ---
A hardware wallet is often said to be the most secure device for storing Bitcoin. Users of these devices also need to write down their private key to access their Bitcoin, so a cold wallet like the Billfodl works together with them rather than competing.
Anyone who owns Bitcoin should have this and like it, but there are many different kinds to choose from and the price varies. Four popular devices are shown to the right, but there are others, as well.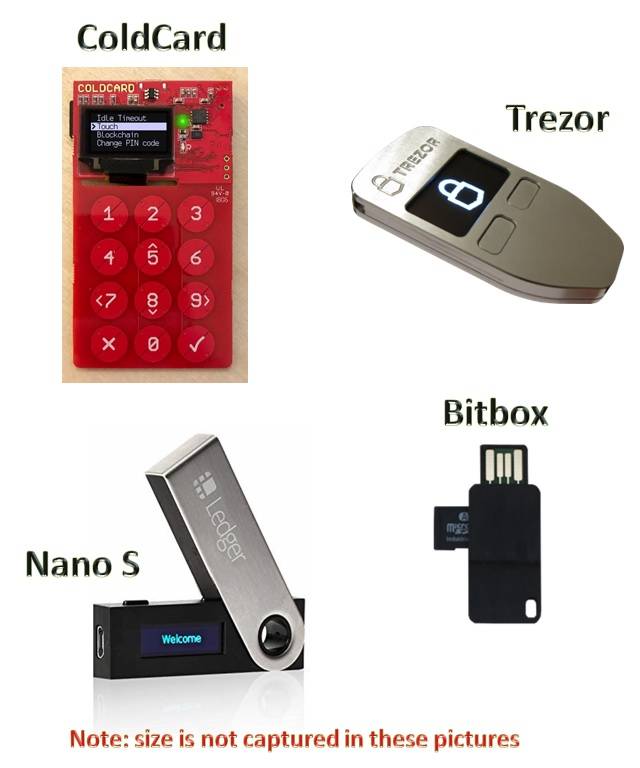 ---
This is Billfodl's large Faraday Bag with a window for wallets, phones, tablets, and backups. It shields all electronic devices (like tablets, phones, HD Wallets, thumb drives, smart watches and keyfobs) from all radio frequency signals (BT, WIFI, RFID, GPS, Keyfob) and protects your electronics from EMP blasts from the likes of solar flares or malicious attacks.
This item is probably more geared towards veteran Bitcoiners. If they already have a hardware wallet and a goTenna, this is probably a good gift for them!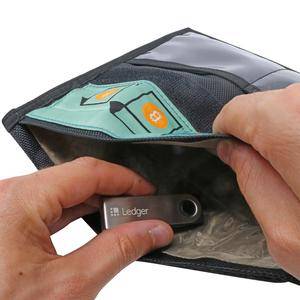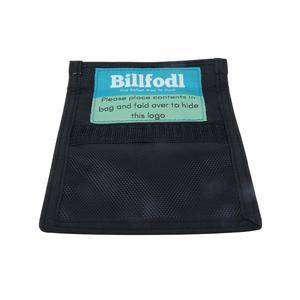 ---
These are some books about Bitcoin.
The Internet of Money (2 volumes) is good for people who are new to Bitcoin and not as much into the technical details of how it works. Mastering Bitcoin is a hallmark of the Bitcoin community and gives a well rounded overview of how Bitcoin works on a technical level. Programming Bitcoin was recently finished and teaches how to program Bitcoin. Digital Gold is somewhat of a history of Bitcoin, written by a journalist from the New York Times.
The Internet of Money (2 volumes), Programming Bitcoin, and Mastering Bitcoin are all free to download, but you can also order a copy using the links to the right if you like to hold it in your hands (or get 2 free audabile versions here). You can buy a hard copy of any of these books from an online bookstore without trouble. You can download the free books by doing a quick search for the PDF.
Price: Free to download or audio books
hard copy prices vary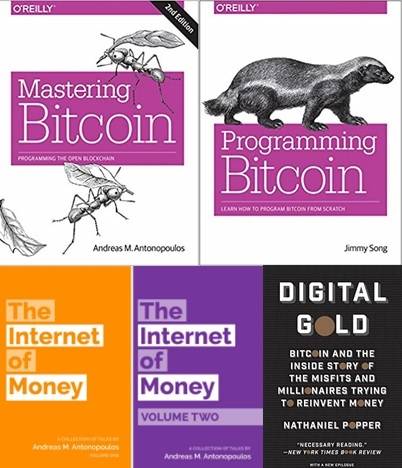 ---
Opendime is a small USB stick that allows you to spend Bitcoin like a dollar bill. Pass it along multiple times. Connect to any USB to check balance. Unseal anytime to spend online. Trust no one. For more information, check out the review video.
Any Bitcoiner would love this device. It's good for people new to Bitcoin and it's also good for those who have been around.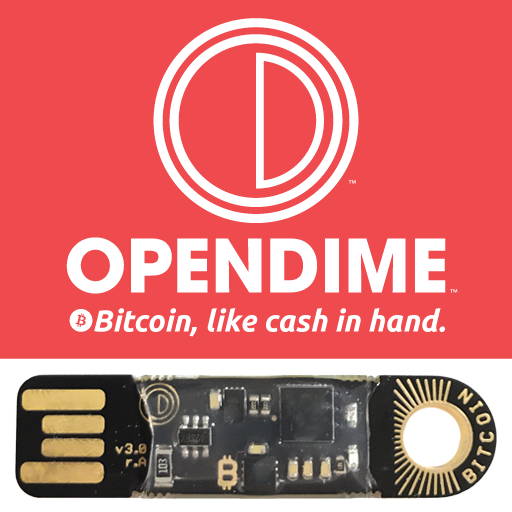 ---
This is a hat. You wear it on your head.
This is a Dragon's Den hat, designed by Samson Mow of Blockstream. Bitcoiners love it because it's a Bitcoin hat that other Bitcoiners can recognize, but people who aren't Bitcoiners often overlook the little Bitcoin in the dragon's mouth.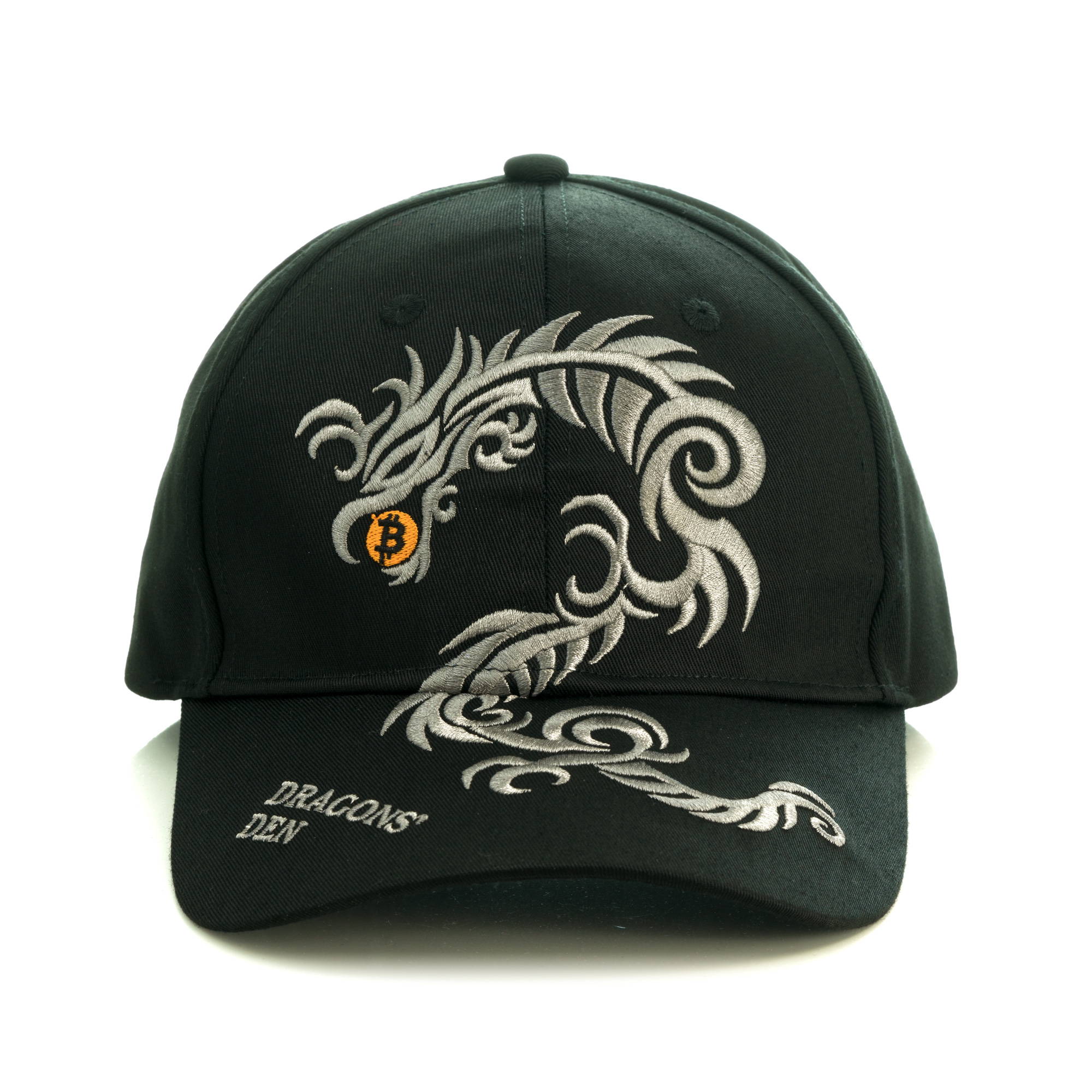 ---
Denarium Bitcoin produces a physical bitcoin coin with actual bitcoin value inside. The coin itself is a quality copper, brass, bronze, silver or gold offline bitcoin wallet that they produce in Finland. They have created 14 different models ranging from very affordable to very luxury secure physical bitcoins.
Similar to the Opendime, this is a fun way to buy some Bitcoin for another person and have a keepsake to go with it.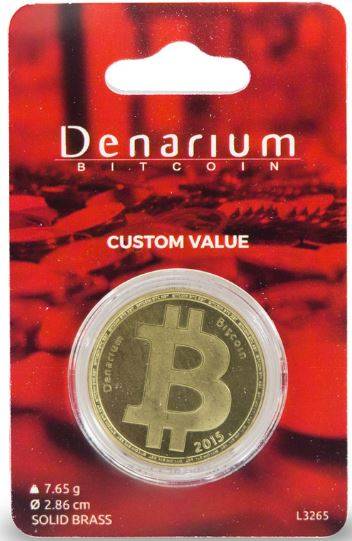 ---
13. Blockstream Stickers and T-Shirt
Blockstream is one of the strongest contributors to the Bitcoin community. They have a store which sells stickers, t-shirts, and other things.
Bitcoiners who have been around for even a few months will know what Blockstream is and should be able to appreciate some good stickers or clothes!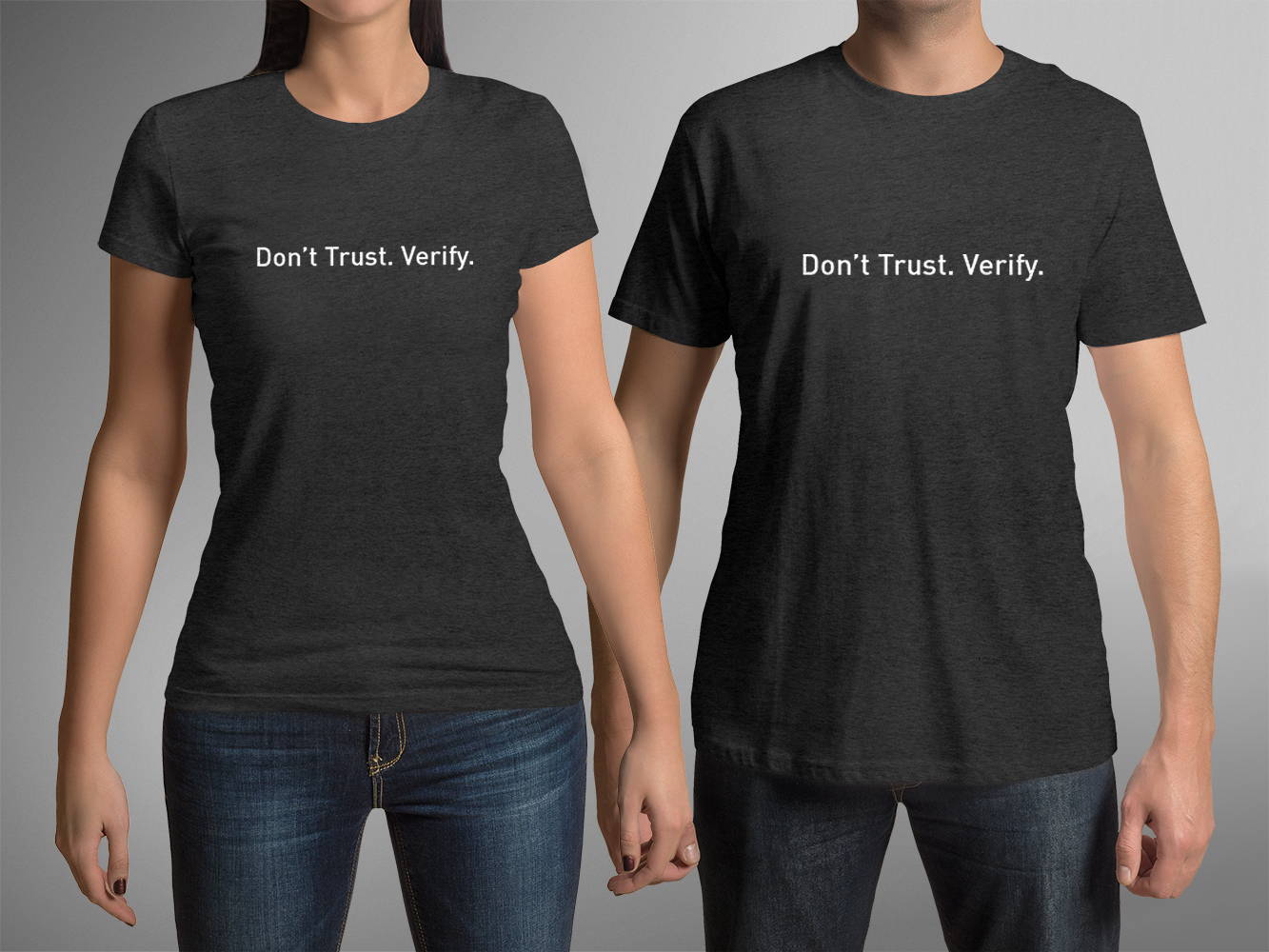 ---
For that special Bitcoiner that you just have NO clue what they might want...
You can buy a gift card from the Billfodl shop! It's good for any of the items being sold here at Billfodl, several of which are on this list.
You can also head over to coincards.ca to buy giftcards using bitcoin. This service is not available to Americans, however Bitrefill has a similar service that will cater to us yanks. Check them out!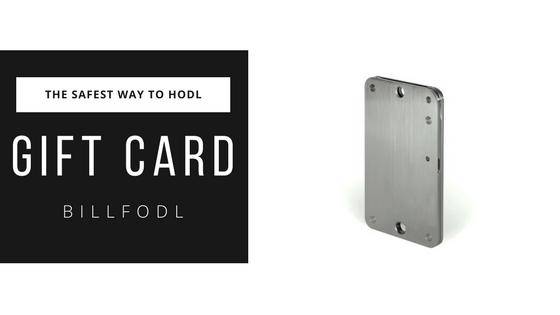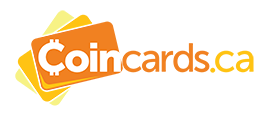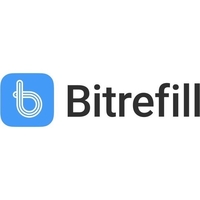 ---
Any Bitcoiner would love a Lambo.
Get one from your local lambo dealer.
Price: over $200,000 for the cheapest one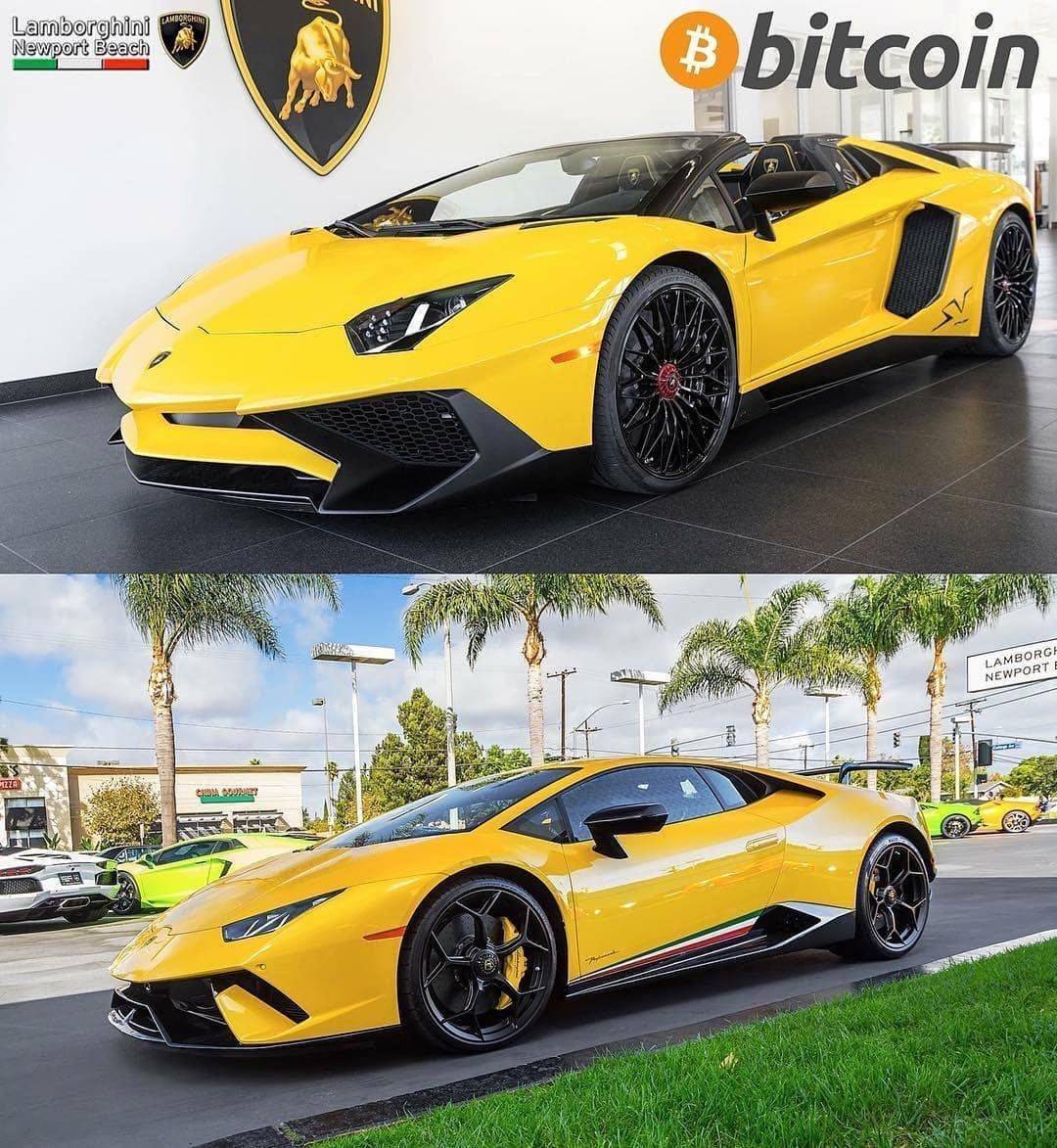 ---
Nic Carter's Bitcoin FUD Dice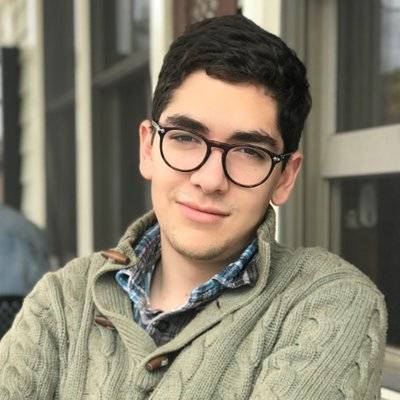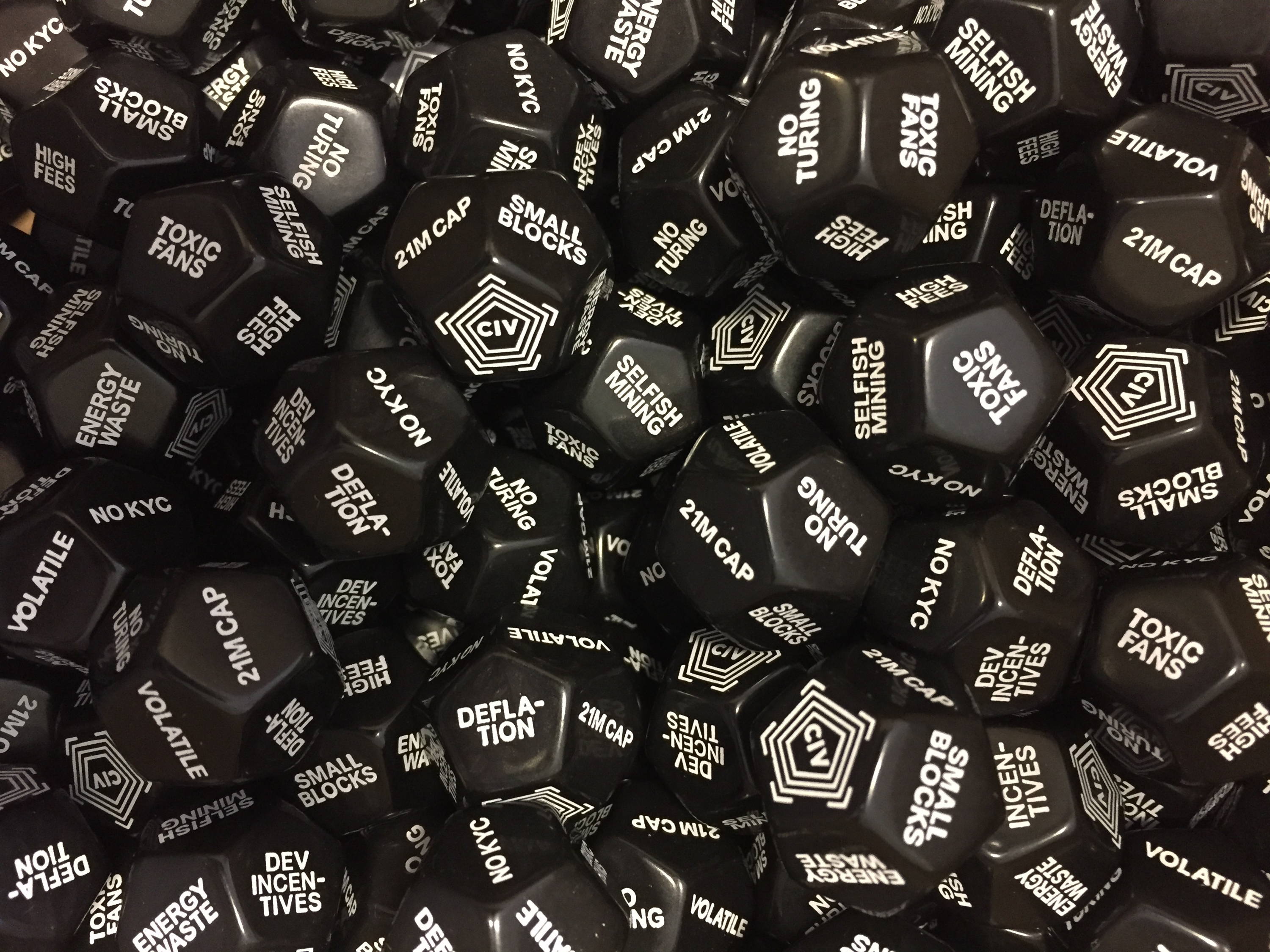 Nic Carter's Bitcoin FUD dice will provide hours of entertainment and instantly turn you into the life of a Bitcoiner party. Just roll the dice to see a common complaint about Bitcoin and go from there.
Unfortunately, only 500 of these babies were made and they're all sold out, so you can't buy them right now. But rumer has it there are plans in the works to make more. When that happens, we'll be sure to make an update.